Published on
118 words
1 min read
––– views
React Mini Projects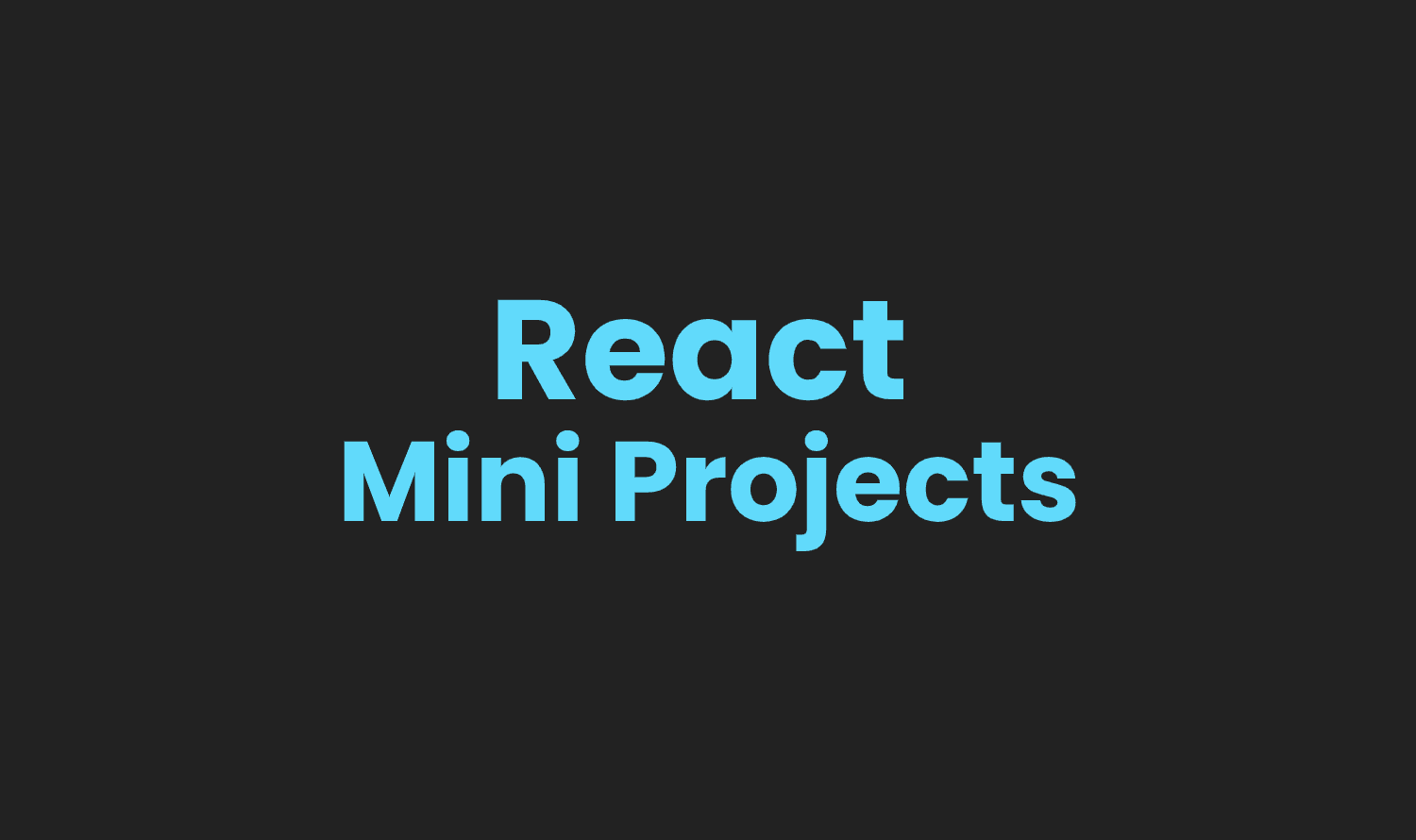 Social Buddy
Responsive react app with material ui, react-router and jsonplaceholder api.
API Used
Feature
Post card design with Material UI
If clicked on 'Read More', post with user comments will be shown
Posts and comments are fetching from jsonplaceholder and images are fetching from faker api.
Technology
React JS
React Router
Material UI
Screenshots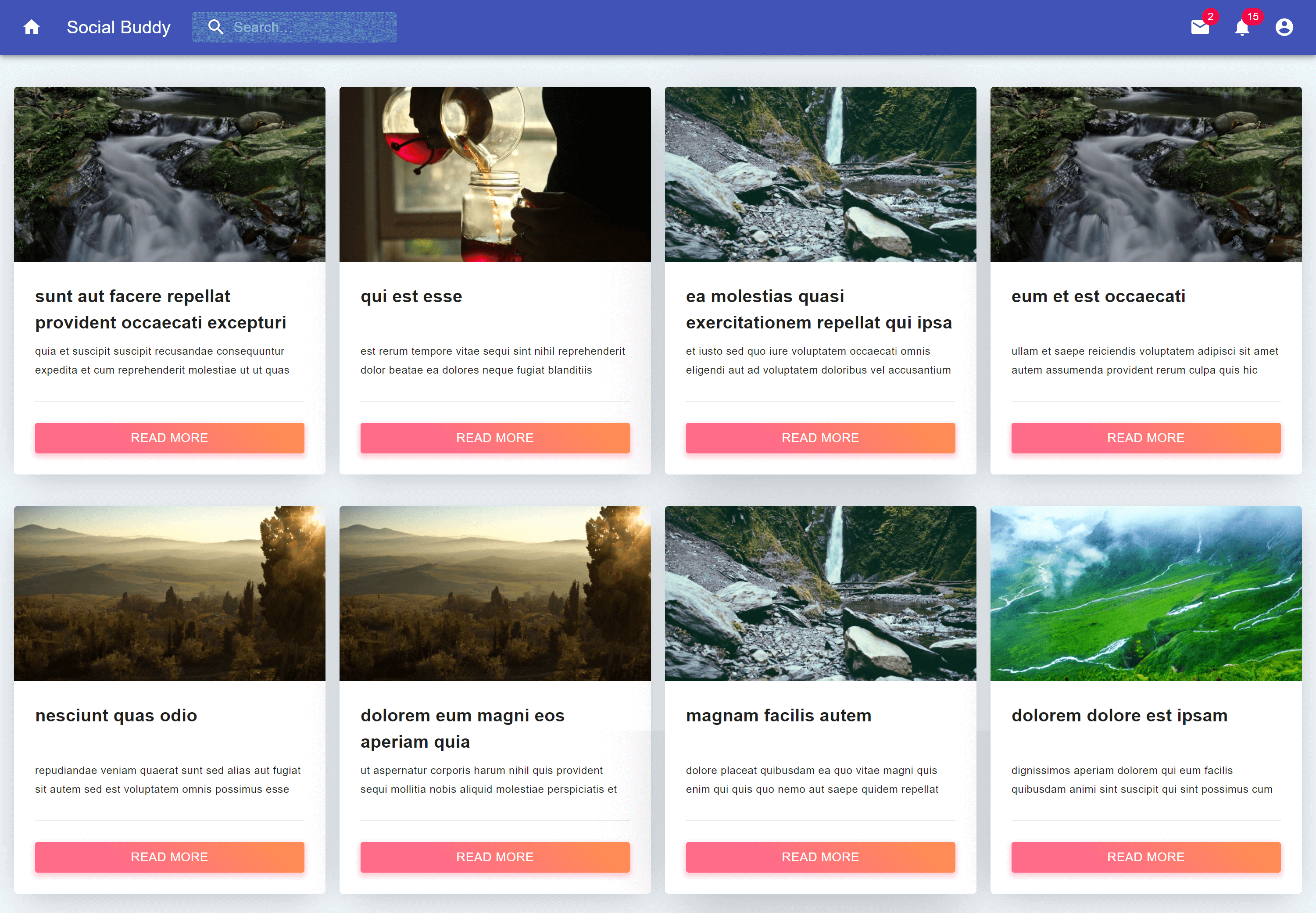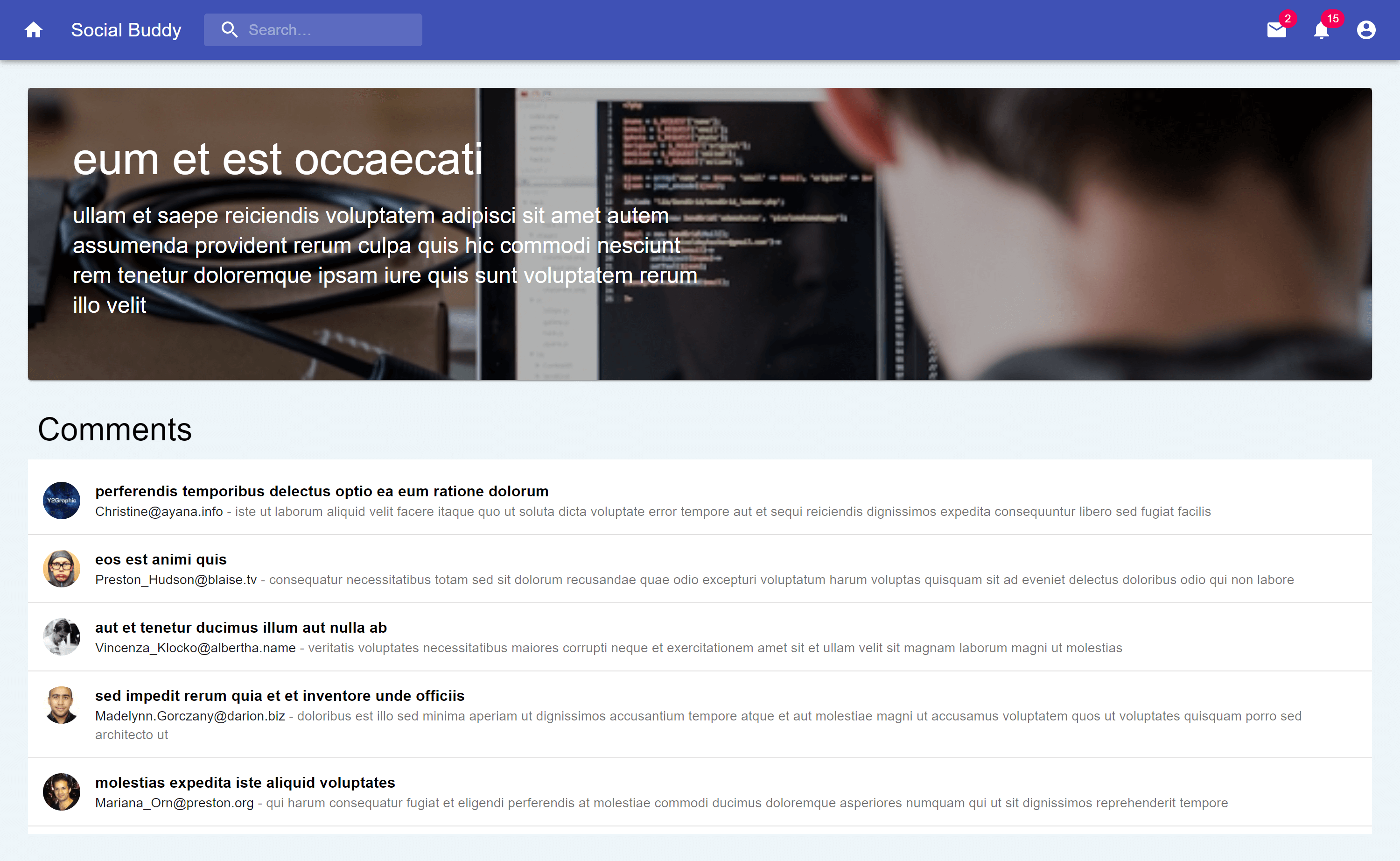 ---
Learn Online
Responsive Simple react app with Cart functionality.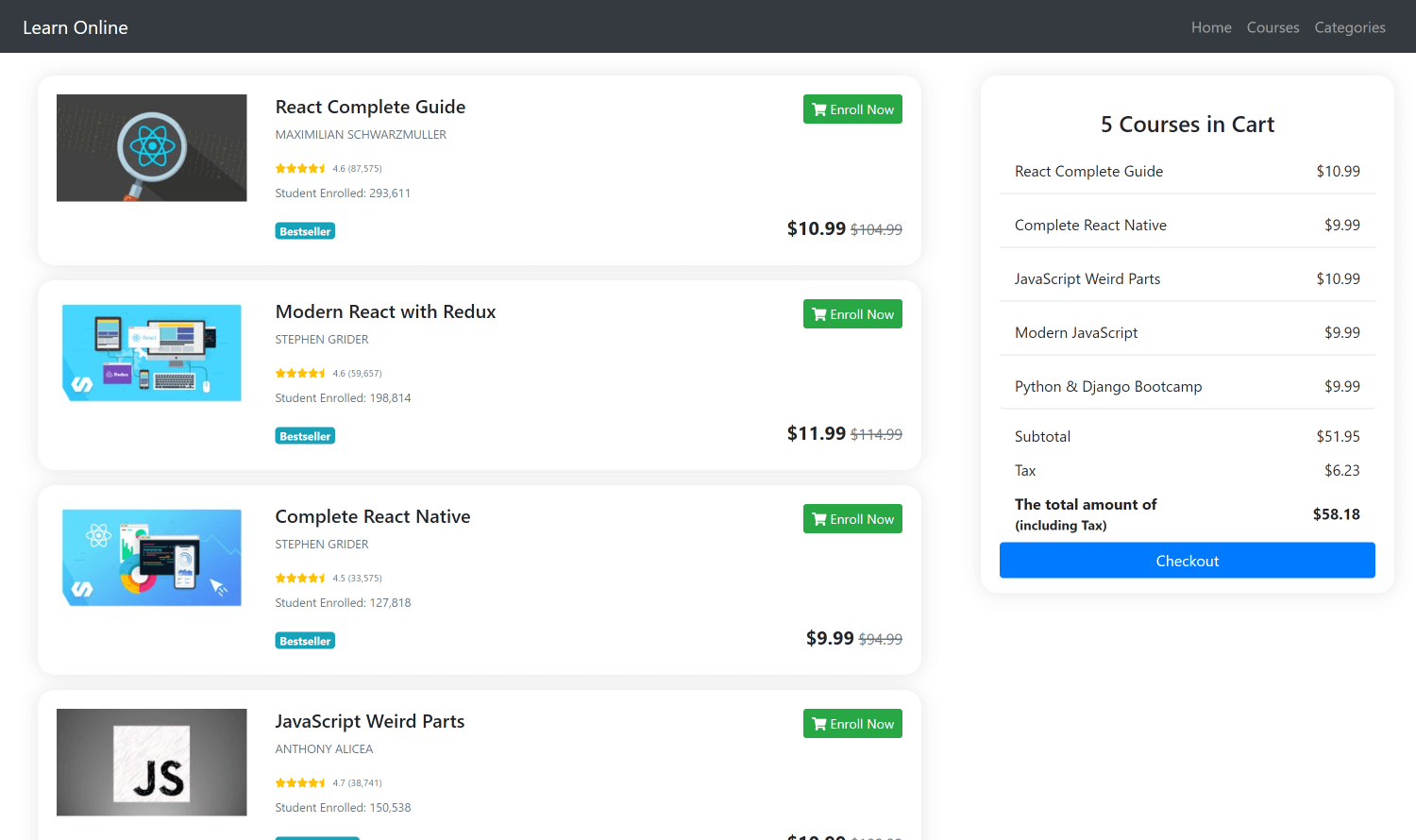 ---