Published on
185 words
1 min read
––– views
Travel Guru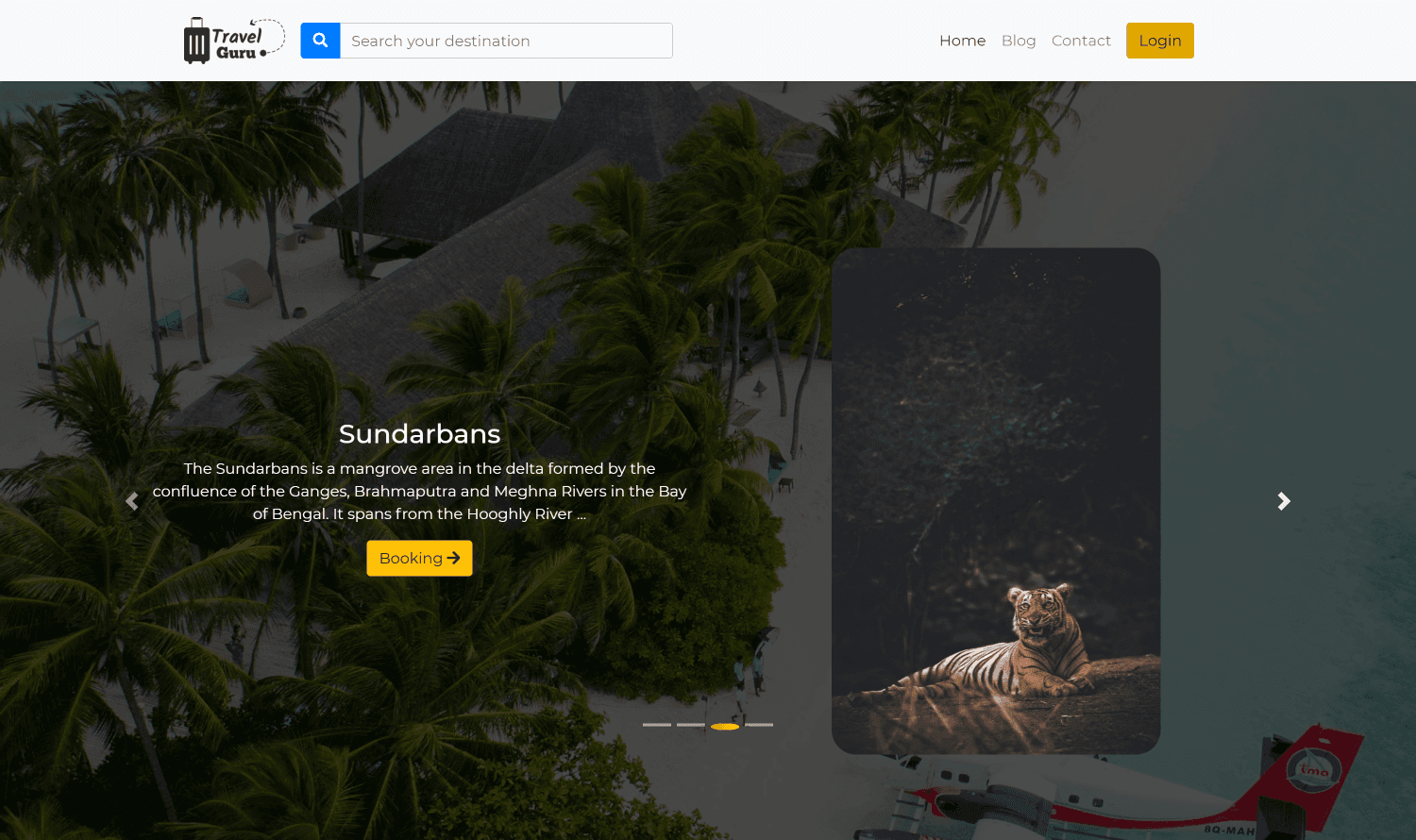 Responsive Travel Service React app
Live preview Github Repository
Feature
With click on booking user will get more information about the place with date picker for staying.
If user clicked on Start Booking button, the page redirects to login if user is not logged in.
Logged in user will have all the available hotel information based on place they selected prior with google map view
User can sign in through gmail, facebook, github, or email and password if registered.
User also register from the login page, user will get verification email when they register through the application.
Technology
React JS
Firebase Authentication (Google, Facebook, Github, Email/ Password)
React Router, Private Router
React Hook Form
React Context API
React Hook
Google Map React
Google Map API
Firebase Hosting
Bootstrap
CSS3
FontAwesome
Key Features Screenshots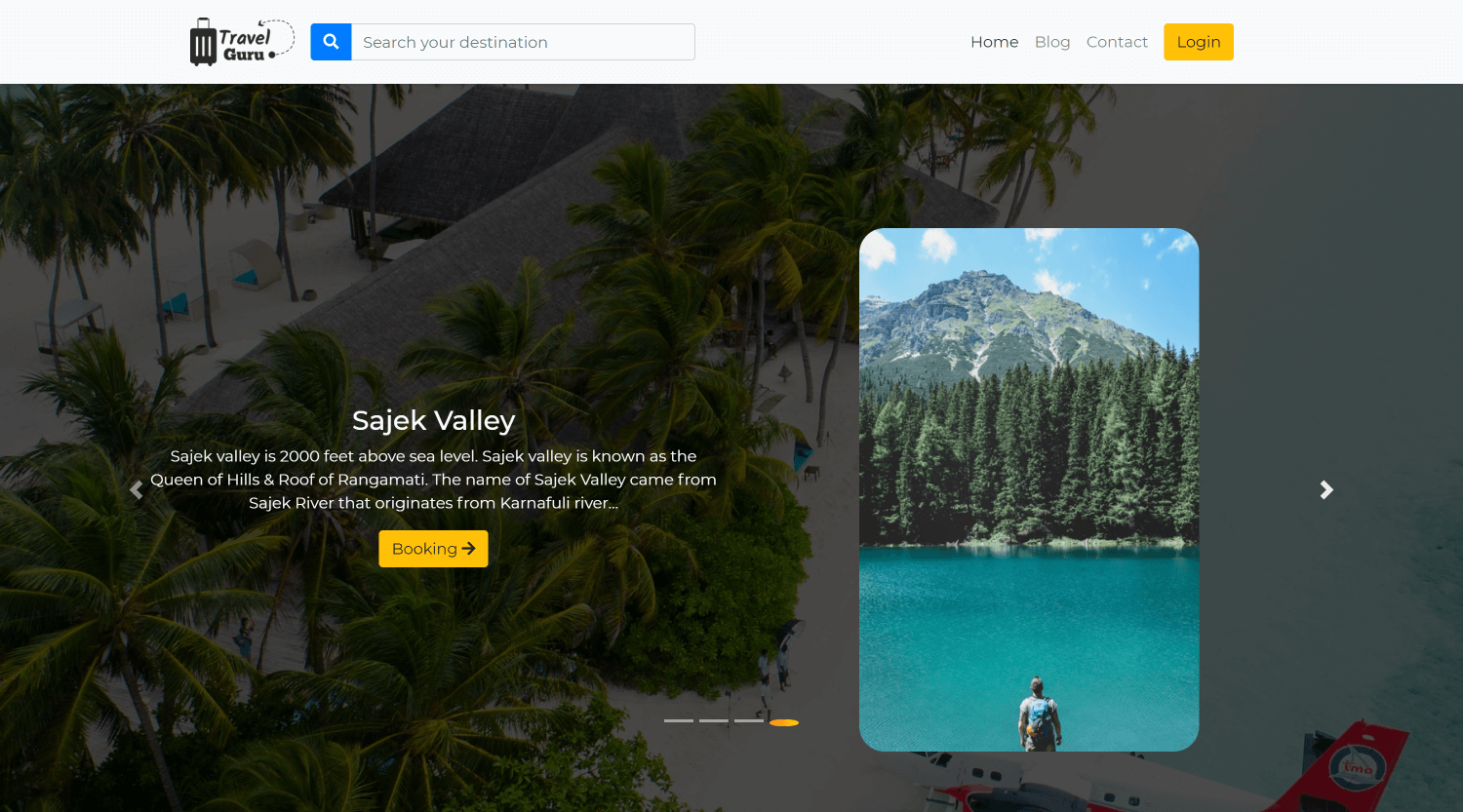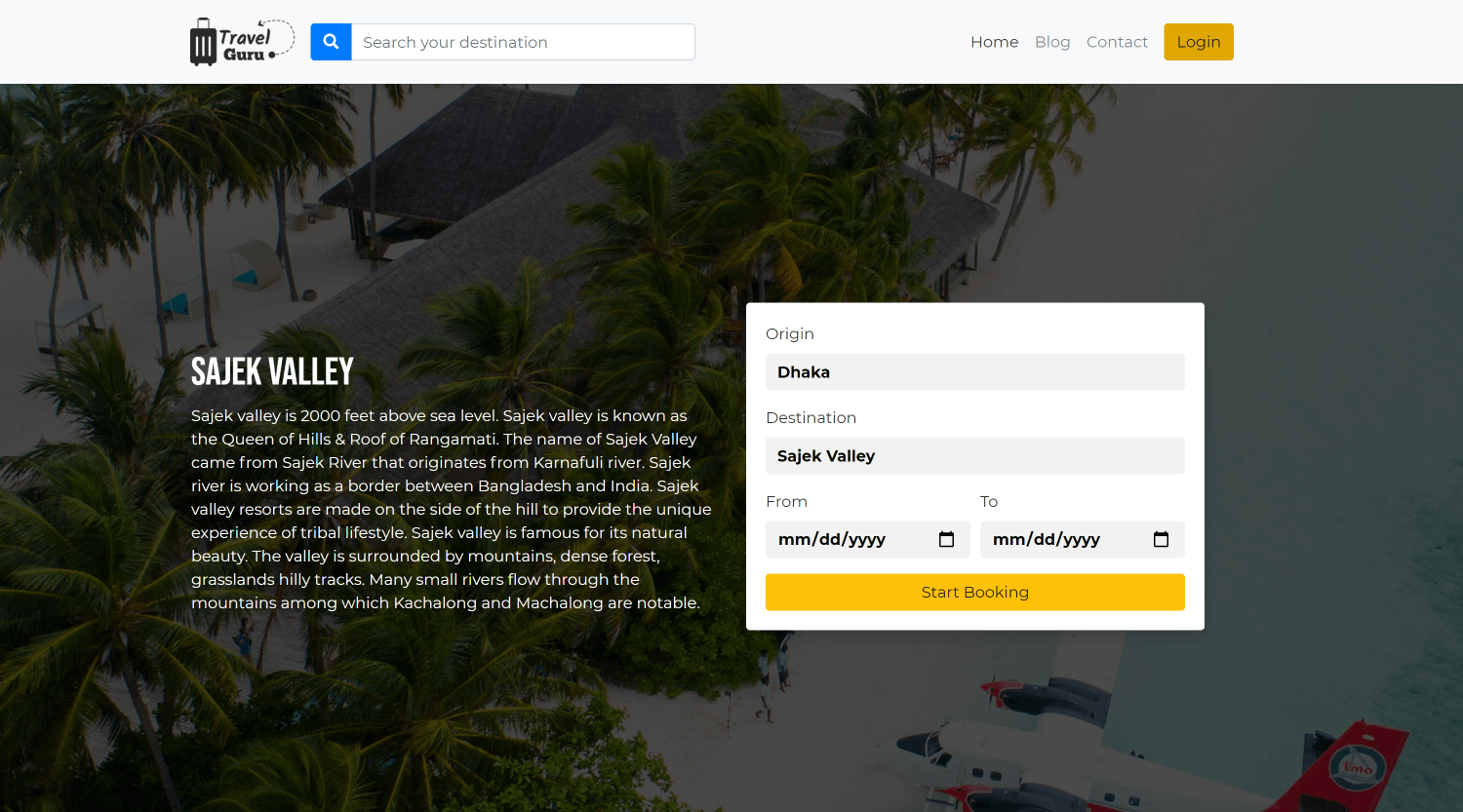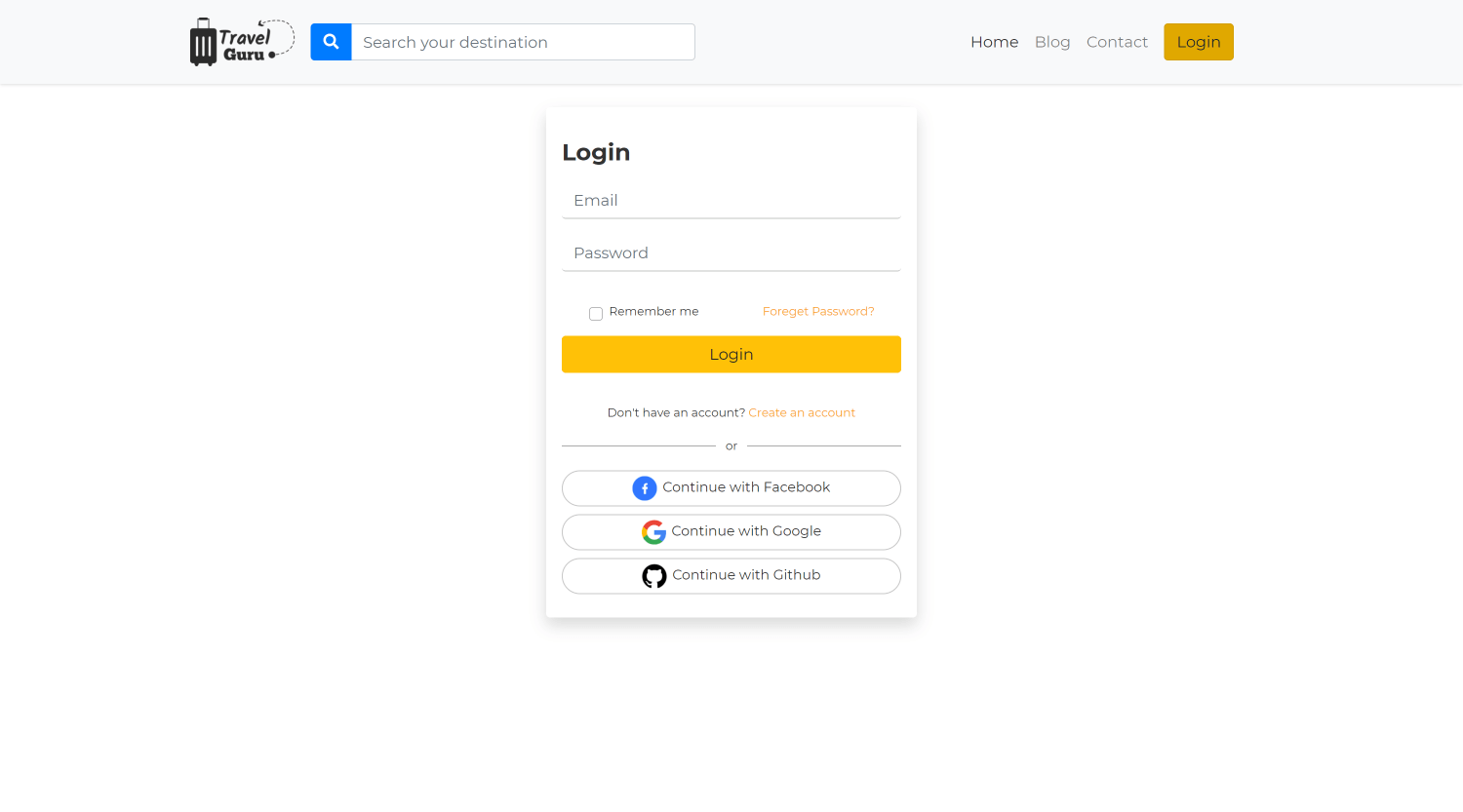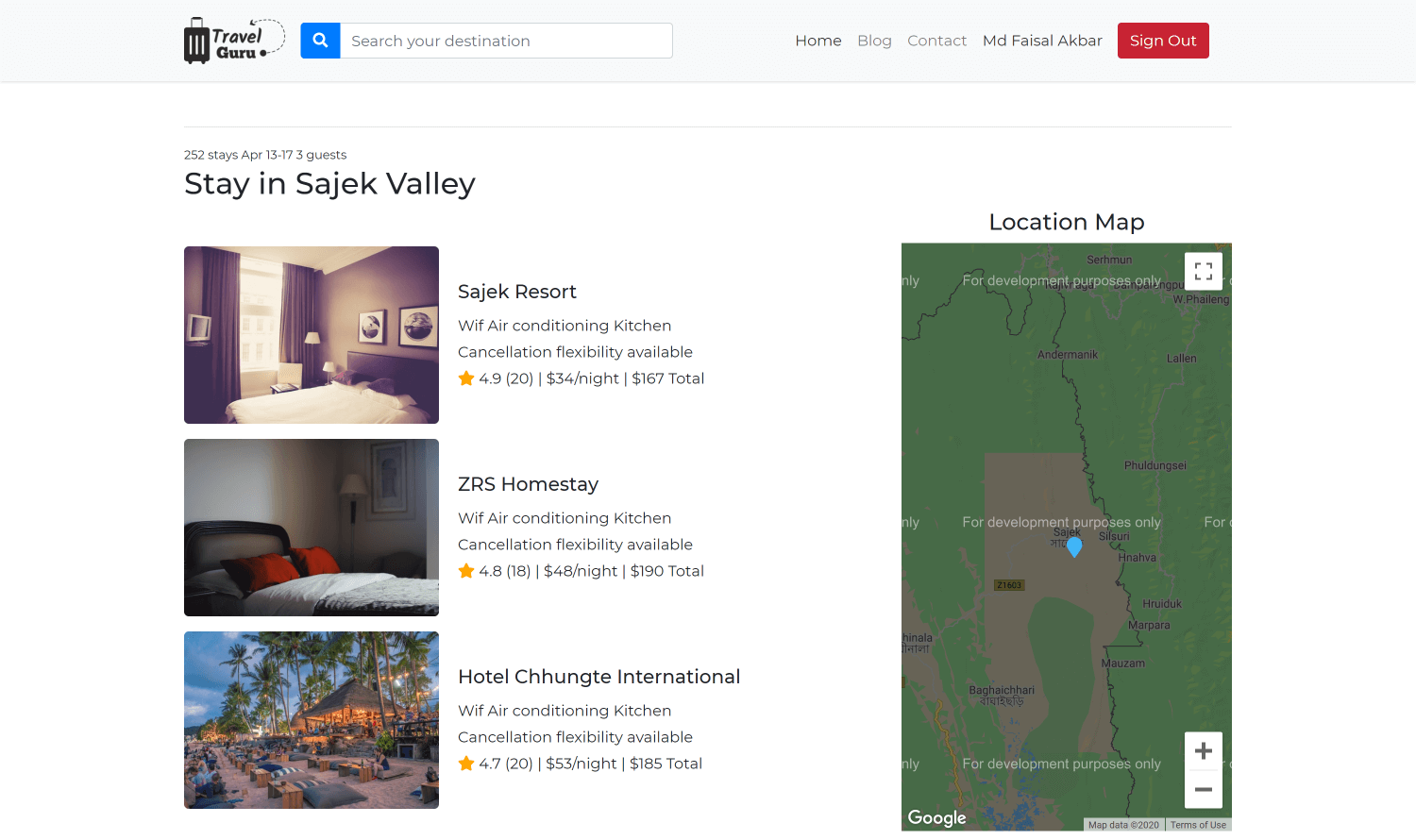 ---